Ray White Woody Point smashes PM records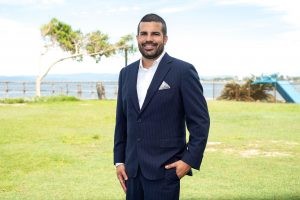 SHEER hard work with a strong focus on best customer service principles saw Ray White Woody Point smash a personal best record in outstanding property management results for the month of October.
Ray White Woody Point director Damien Misso said his office signed 50 new managements in the four weeks, which coincided with the recruitment of Hayley Stever (pictured) as business development manager.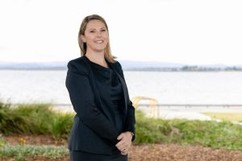 "To give that figure some context, it's almost like a year's worth of managements in one month, " Mr Misso said.
"We were averaging between five and six managements a month prior to Hayley joining us. The harder you work, the luckier you get, and we've put a lot of building blocks in place to now reap the rewards."
Mr Misso said their new clients had recognised Ray White Woody Point's dedication to premium service, as opposed to what they'd received from other agencies in the past.
"We've built a business on service, and have worked really hard through the pandemic to constantly keep owners updated with any changes," he said.
"We survived the worst of the pandemic and were then able to grow and bring people in, like Hayley, to support our property managers and deliver the best experience to our investors.
"To have a dedicated resource in Hayley, who communicates with investors every step of their journey, is something we're very proud of."
Ms Stever, who worked in real estate sales prior to commencing as Ray White Woody Point BDM, said her sole focus was on client relationships.
"Building relationships is key, and I nurture our landlords through the entire process," Ms Stever said.
"My role is to make that process seamless, starting with new client consultations, to allow our property managers to do their jobs."
The current volume of investors in the market, including first-timers, has surprised Ms Stever.
"I was in sales 12 months ago and you'd hardly see an investor and now, we're seeing a noticeable increase in investors coming into the market, both local and from interstate," she said.
Ray White's chief executive of property management Emily Sim described Ray White Woody Point's October figures as "a huge result", and said 50 new managements in one month was rarely achieved in the Ray White group.
"In the case of Woody Point, this represents 11 per cent growth in one month alone," Ms Sim said.
"Hayley Stever is in her first month as the business development manager at Ray White Woody Point, what a way to start your new role.
"I know that Kirrilli Cobley on our PM (property management) team has worked closely with director Damien Misso to structure for growth in their business so it is not only a delight to see that happen for the team but they were in a strong position to integrate so many new clients into their business in a month."
Ray White Queensland CEO Jason Andrew said the Missos were stalwart Redcliffe family business people and one of the region's wonderful real estate success stories.
"Damien is an emerging leader within the Ray White group, and Ray White Woody Point's results are testament to that," Mr Andrew said.
"New BDM Hayley Stever brings a tremendous amount of energy to the team, so what an exciting time it is for the Ray White group on the peninsula."
Mr Misso and his family have been proud "Redcliffe-ians" since 1956, and have been involved in many local initiatives during this time.
Ray White Woody Point principal Tyrone Misso, Damien's father, has transacted Redcliffe real estate for almost 50 years.
He wasn't surprised by his office's outstanding October result, and was quick to emphasise the value in understanding the local market.
"We belong to the Ray White group and they're the number one real estate company in Australia, and we have a great following in the market," he said.
"It's very, very important to know the local area. The great thing about Redcliffe is it's like a little tropical island surrounded by water and it doesn't matter where you are here, travel in any direction and you'll hit the water in five minutes.
"I've been around a long time serving the community. Always work on the basis the customer is always right, keep smiling and give them the service they deserve."
Ray White has launched its ninth festive 'A Little Ray of Giving' campaign, designed to give offices the flexibility and freedom to partner with charities to deliver cheer across the Christmas period to those in need of it most.
This Christmas, Ray White Woody Point is raising funds for Woody Point Special School, and is also excited to have recently signed as sponsor of the Peninsula Power FC Community Football club.