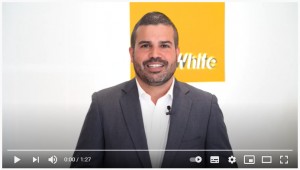 Ray White Woody Point Property Management
It's time to raise the bar in property management.
Exceptional property management equals confidence for property investors.
It is also the security of knowing that your requests will be met every time and your property managers are fully equipped with the skills and systems required to manage your investment.
As a property investor, it is the details that are the key to achieving maximum financial returns.
Tap into the strength of the Ray White Group and benefit from competitive loans, insurance and the unrivalled market intelligence that will help maximise returns on your investment property.
We believe in creating wealth for our clients. In property management, numbers count for everything.
When it comes to managing your property portfolio, nothing is more powerful than experience.
As a Ray White Woody Point client you will benefit from over 119 years of market insight and the collective strength of 700 offices in the International Network.
With numbers like these, it's no wonder the Ray White name is synonymous with property management in Australia.
To talk about the numbers on your property, call Ray White Woody Point on (07) 3283 2277.